Take Action to Control Sugars with our Remote Patient Monitoring Program
By: Justyna Stachnik, Director or RPM Program
"I know what I am supposed to do but I just need to do it". If you have ever said this then we have an in-house program to help you achieve your goals of taking action. With this program, called Remote Patient Monitoring (RPM), you will be checking your sugars at home using either a meter or a wearable device which automatically transmits your sugars to our secure clinical portal. Our qualified healthcare professional team will reach out to you on a monthly basis to manage your sugars under the specific treatment plan prescribed to you.
Many studies have shown that in addition to medications, healthy life choices such as regular exercise, weight loss and a healthy diet help maintain good sugar control and reduce complications. This is easy to say but difficult to implement. Due to the complex nature of diabetes, we have designed this RPM program to provide you with ongoing education and self-management support. Together with you, we will set SMART goals that are Specific, Measurable, Attainable, Relevant, and Time-bound. We have certified diabetic educators and staff who provide perspectives and advice, identify obstacles, and provide accountability so that the you take action.
With Thanksgiving around the corner, now is the perfect time to sign up for Remote Patient Monitoring so that you enjoy the holidays while staying in control of sugars. The RPM program is currently only for patients who have Medicare. Ask your doctor if this program is right for you.
For more information on diabetes management, chronic kidney disease weight loss and nutrition, call 561-659-6336 ext 8012 to schedule an appointment with a certified diabetes care education specialist, registered dietitian or class today. Please enjoy our October 2023 Living Well with Diabetes Newsletter!
What is Diabetes Ketoacidosis or DKA?
By: Mayra Lomonaco, MD
DKA is a serious and life-threatening complication of diabetes caused by an overload of acids (ketones) in the blood. Ketones are chemicals that are produced from the breakdown of fat in the body when there is not enough insulin to use glucose as fuel or energy. When ketones build up in the blood it can become toxic by making the blood acidic.
DKA can happen in any person with diabetes or undiagnosed diabetes. It is more common in people with type 1 diabetes mellitus but it can also happen in type 2 diabetes as well. It is usually triggered by an infection or illness, missing insulin doses or prolonged uncontrolled blood sugars, drug (e.g., cocaine, ecstasy) and alcohol use. Symptoms include constant fatigue, increased thirst and urination, dry skin and mouth, nausea, vomiting, abdominal pain, deep and rapid breathing, change in mental status, among others.
The best way to prevent DKA is by checking blood sugars with a meter (glucometer) regularly and avoid missing insulin doses. There are a few at-home tests that can be used to see if DKA is present, such as blood or urine ketone tests. The blood ketone test is like a glucose meter that will measure the level of ketones in the blood. The urine test is a strip that will turn a certain color depending on what level of ketones are in the urine, which can be purchased at the local pharmacy without a prescription.
Treatment of DKA is usually done in the hospital with intravenous fluids to correct dehydration and electrolyte imbalance and insulin to reduce blood sugars. DKA, if not treated, can lead to diabetic coma or even death due to fluid overload in the brain, kidney failure and cardiac arrest (heart stops).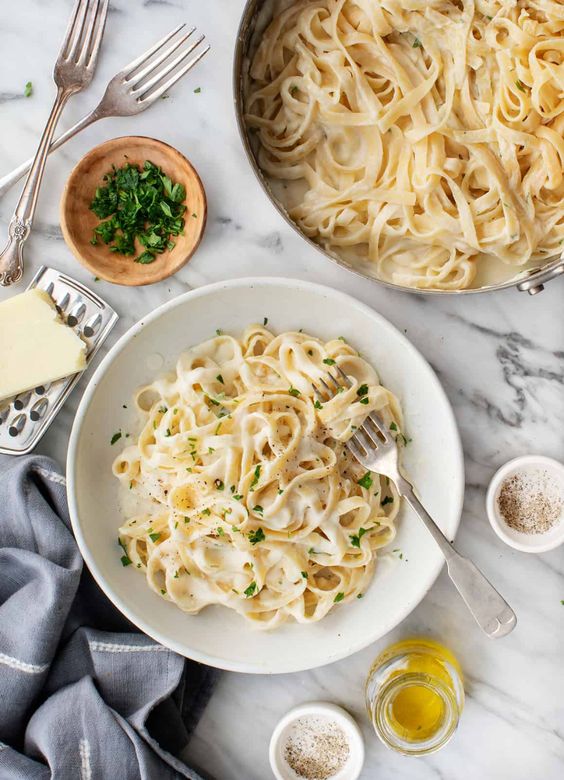 Cauliflower Alfredo Pasta
Ingredients for the sauce:
5 cups cauliflower florets
3 large cloves garlic minced
1 tbsp olive oil
1 tbsp of lemon juice
½ cup vegetable broth
1 tbsp of nutritional yeast
1¼ tsp. salt
½ teaspoon white pepper or black pepper
Pasta:
1 cup of Dry Red lentil pasta
Parsley
Protein:
1 chicken breast
Instructions:
1. Put all the sauce ingredients into a medium pot and bring to a complete boil, then cover and simmer for 15 minutes or until the cauliflower is fall-apart tender. 2. Pulverize with either an immersion or regular blender. Serve over red lentil pasta, spaghetti squash, zucchini noodles, or roasted vegetables. Add ½ chicken breast per serving. Makes about 2 cups, and it gets much thicker as it sits.
Nutritional facts per serving: 260 Calories, 35g Carbs, 37g Protein,
5g Total Fat. This recipe makes 2 Servings.
Healthy Holiday Meal Planning
& Weight Loss Class Sessions!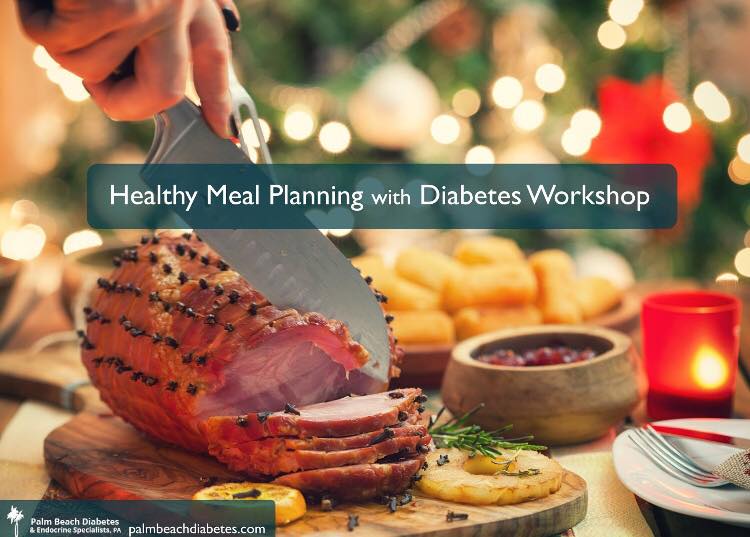 Join our classes to stay motivated & healthy during the Holidays!
West Palm Beach Location
Temple Israel 1901 N. Flagler Drive
West Palm Beach, FL 33401
Tuesday November 14th 10am-12pm
Boynton Beach Location:
6056 Boynton Beach, Suite 245
Boynton Beach FL 33437
Tuesday November 7th 10am-12pm
If interested attending this program please contact our scheduling department at (561) 659-6336 Extension 8001 today!
At Healthy Living with Diabetes we want to ensure that you are satisfied with all services received. We also would like your input on educational workshops that you would like us to offer, information you would like to read about in Healthy Living with Diabetes Monthly or feedback on any workshop that you may have attended. You can contact the director of education personally by email jcook@PBDES.COM or leave a message at (561) 659-6336 ext. 8012. We would love to hear from you!

Check us out on the web!
www.palmbeachdiabetes.com
www.facebook.com/pbdeseducation