Tips & Tricks for Dining Out with Diabetes
By: Jessica Cook MS, RD, LD/N, CDCES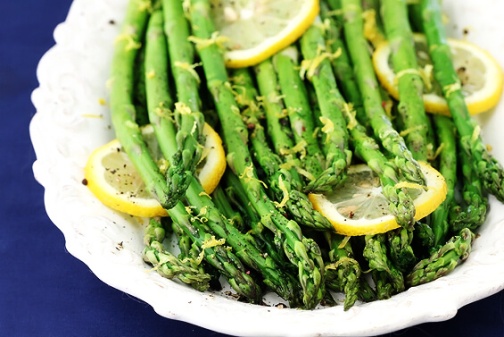 Let's be honest a home-cooked meal is great, but sometimes you would rather go out and enjoy a meal versus cooking. There are so many yummy options for dining out, but sometimes those options can involve a ton of added calories and sugar. Many restaurants add butter, sauces, and extra sodium you may not want on your meals.
Here are some tips to prevent weight gain & keep blood sugars steady even when dining out:
Ask for sauces, gravies, and dressings on the side. That way you can control the amount of salt and sugar on your food items.
Don't show up starving! Have a protein-packed breakfast like eggs and a fiber-rich afternoon snack like an apple with peanut butter before heading to the restaurant. When you show up hungry you are more likely to overeat, eat quickly and potentially choose too many carbs on your plate!
Ask how the meal is prepared. Can you order the meal grilled or blackened versus fried? Does the meal come with butter or salt added? Can they swap the mashed potatoes for a side of steamed broccoli? Many times if you ask the restaurant, they can make healthy substitutions for you!
Stay hydrated! Studies have shown consuming 16oz of water prior to eating helps people to eat less, feel full, and lose weight.
Split the meal with a friend or spouse. Many restaurants give huge portions that can provide enough carbs and calories for your whole day! If you notice the restaurant has large potions, try splitting the meal, ask for half to be boxed up, or order an appetizer with a side salad instead.
Get moving! Moving our bodies is an easy way to fight off elevated blood sugars. Schedule an activity before your meal or go for a nice long walk when you get home. Always remember to check blood sugars before and after exercise to see how exercise affects you and bring hypoglycemia treatments like glucose tablets just in case!
To learn more about our weight loss program, diabetes, diet & health call 561-659-6336 ext 8012 to schedule an appointment with a certified diabetes educator or registered dietitian today. Please enjoy our August 2021 Living Well with Diabetes Newsletter!
New Medications for Weight Loss
By: Marie E. Gutierrez M.D., F.A.C.E.
Here we are almost 18 months into the pandemic thinking just a month ago that we were almost done with it. Not so, and more than ever we need to stay in shape (along with vaccines of course!) in order to reduce our chances of becoming another statistic. We are more sedentary (some working from home), we find ourselves bored with no place to go, Netflix and chips as our only companions. It is no wonder why some have put on weight during these times.
Let's be clear that there is no such thing as "healthy obesity". A study from the UK published 6/2021 showed that even those pts with obesity and no diabetes, no dyslipidemia, no hypertension, in other words, "healthy obesity" had a high risk of progressing to "unhealthy obesity" within 3 to 5 years. For that reason, we all need to prevent or treat obesity.
To that effect, we are grateful for the new tools that we have available to fight it. We now understand that along with dietary changes and exercises, some people greatly benefit from medications. Once your body has reached a certain high weight, it always wants to go back to that. There you are fighting the hunger that comes from those hormones and neuropeptides that are responsible to make you preserve or go back to the high weight. Here are 2 new medications that can aid you in your quest to slim down to a healthy weight.
In June of 2021, the FDA approved Wegovy (semaglutide), which is a mediation (Ozempic) that we have been using for type 2 diabetes, but at a higher dose has the indication for chronic weight loss. It is a weekly shot that is increased every month until you reach a dose of 2.4 mg weekly (Ozempic dose goes up to 1 mg though they are coming with Ozempic 2 mg next year. This medication works in part by decreasing appetite, increasing satiety, and also slows down the gut. Possible side effects are mostly gastrointestinal, which most of them can be avoided by being very careful with the fat content and amount of food you consume. The trick is to eat small portions, avoid saturated fats, eat slowly so she gives time to your gut to tell your brain that you have eaten "enough". Believe it "enough" can be quite a small portion, otherwise, that food will stay there and give you nausea.
The other new medication just approved this past month by FDA for chronic weight loss is called Plenity. It is a combination of cellulose and citric acid and it literally fills part of your stomach with a gel-like substance so there is very little room for food left. You take 3 capsules with at least 16 ounces of water 20 minutes before lunch and dinner. Side effects include fullness, bloating, flatulence, and/ or abdominal pain.
Of course, we also have the other pills for weight loss Qsymia and Contrave both which can be very effective as well. I am personally grateful to have new options for the treatment of obesity, but of course, these medications are in adjunct to good nutrition and exercise regime. We are very lucky at PBDES to have Jessica our nutritionist who can help you clarify questions and guide you into good nutrition. Let us all be conscientious about the importance of adequate weight to keep ourselves healthy and enjoy life to the fullest!
New Weight Loss Drug Wegovy & The Science Behind Weight Loss
By: Monika Lambertson MS, RD, LD/N, CDCES
A new drug called Wegovy has been approved by the Food and Drug Administration for chronic weight management. Wegovy (semaglutide) is a once-weekly injection indicated for adults with obesity or overweight with at least one weight-related condition such as high blood pressure, high cholesterol, or type 2 diabetes. Obesity is defined as a body mass index (BMI) of 30 or more, while a BMI score of 25 or more is considered overweight. A BMI score between 18.5-<25 is considered healthy.
According to the Centers For Disease Control, 70% of adults in the US are either overweight or Obese. Obesity in US adults has increased in the last 20 years from 30.5% to 42.5%, while severe obesity (BMI >40) increased from 4.7% to 9.2%. Overweight accounts for 36.5 of all adults.
Obesity is a complex disease not only related to diet and activity, but also to other factors such as environment, genetics, and certain medications. Lifestyle changes such as making healthier food choices, eating smaller portions, and regular exercise are necessary for weight management, but for many people, it may not be enough to keep weight off. After weight loss, metabolism slows and the body tries to put weight back on by increasing hunger hormones and decreasing fullness hormones, This often creates a cycle of weight loss/ weight regain.
Wegovy works to help suppress appetite and slow down digestion, so you eat less and feel fuller. In placebo-controlled studies, researchers found that people who used Wegovy lost an impressive 17-18% of their body weight compared to those who didn't receive Wegovy. Typically a 5-10% weight loss is considered desirable and is associated with a reduced risk for weight-related health conditions such as cardiovascular disease, stroke, hypertension, and diabetes.
As with any weight loss medication, It is important that Wegovy is used in conjunction with a reduced-calorie diet in addition to an exercise plan and not a replacement for lifestyle changes.
Wegovy is not for everyone. If you are interested in learning more about Wegovy and whether it is right for you, talk to your endocrinologist. You should also schedule a visit with one of our registered dietitians to discuss a personalized nutrition program.
Join our Healthy Meal Planning
& Weight Loss Class Sessions!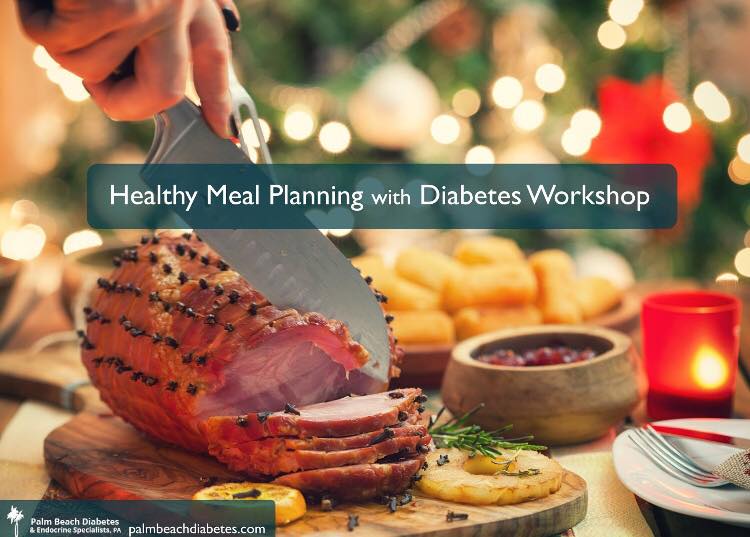 Join our classes to stay motivated,
& stay healthy!
West Palm Beach Location
Temple Israel 1901 N. Flagler Drive
West Palm Beach, FL 3340:
Tuesday September 14th 10am-12pm
Jupiter Location:
550 Heritage Drive, suite 150 Jupiter FL, 22458
Wednesday September 22nd 5:30pm-7:30pm
Boynton Beach Location:
6056 Boynton Beach, Suite 245
Boynton Beach FL 33437
Thursday September 30th 10am-12pm
If interested attending this program please contact our scheduling department at (561) 659-6336 Extension 8001 today!
At Healthy Living with Diabetes we want to ensure that you are satisfied with all services received. We also would like your input on educational workshops that you would like us to offer, information you would like to read about in Healthy Living with Diabetes Monthly or feedback on any workshop that you may have attended. You can contact the director of education personally by email jcook@PBDES.COM or leave a message at (561) 659-6336 ext. 8012. We would love to hear from you!
Check us out on the web!
www.palmbeachdiabetes.com
www.facebook.com/pbdeseducation
www.twitter.com/WpbDiabetes