Easy Ways to Boost your Insulin Sensitivity & Get Better Blood Sugar Results! 
By: Jessica Hrdlicka MS, RD, LD/N, CDCES 

You may have heard the term insulin resistance and wonder do I have that? What is insulin resistance? Insulin resistance is an impaired response of the body to insulin, resulting in elevated levels of glucose in the blood (a key component of type 2 diabetes, prediabetes and metabolic syndrome). Insulin resistance can be caused by weight gain, specifically increased belly fat, lack of activity, lack of hydration, poor nutrition, medications, or medical conditions. Other conditions such as high blood pressure, high cholesterol and family history of type 2 diabetes can increase your risk of insulin resistance as well.  
So, if we have insulin resistance then how can we flip it around to make our bodies more insulin sensitive? Boosting insulin sensitivity in our bodies can improve blood sugars, aid in weight loss, improve energy levels, lower cholesterol, and reduce medication use. The great thing is you don't need to spend hours a day working out, go on the keto diet or give up all the things you enjoy doing.  
Here are a few tips to easily increase your Insulin Sensitivity today: 
Get enough sleep. Studies have shown less than 7 hours of sleep each night can greatly increase insulin resistance, fatigue and weight gain. Start by creating a night routine to help you wind down. Avoid caffeine after 12pm, try to stay active during the day and limit fatty meals in the evening. Stay off devices and avoid snacking one hour before bed. Reading, journaling or meditating are great ways to help you relax and help fall asleep easier.  
Stay Hydrated. When you're dehydrated it makes it more difficult for insulin to open up your cells to allow sugar inside. Start your day by having 8-16oz. of water and try consuming one glass of water before each meal to boost insulin sensitivity. Staying hydrated can also improve energy levels, support kidney health and reduce blood pressure.  
Eat more fiber & plant foods. High fiber foods such as vegetables, nuts, seed, beans, lentils, whole grains and avocados not only increase feelings of satiety after eating, increase energy levels, but also increase insulin sensitivity. Start by looking at the meals you normally enjoy and think how you can add more of these high fiber foods. Adding salad to your dinner, flaxseeds or chia seeds to your Greek yogurt, add avocados to your morning toast or snack on nuts in the afternoon to add more of these foods.  
Limited processed foods & saturated fats. Foods such as chips, crackers, cookies, ice cream, cakes and candy have many added oils, preservatives and sugars making it more difficulty for your body to process. Also processed meats, fried foods or fast food high in saturated fats can increase insulin resistance, so try choosing these foods less often or switch to lower fat options such as lean or grilled meats, baked items, roasting or air frying foods also gives great flavor without the extra fat.  
Choose anti-inflammatory foods. These foods can help improve memory, energy levels and insulin sensitivity. Try adding foods like green tea, walnuts, salmon, avocados, seeds, dark green leafy vegetables, cauliflower and blueberries to reduce inflammation in the body.  
Get moving! Physical activity is an easy way to boost insulin sensitivity. Even adding more steps throughout your day can improve insulin resistance levels. Plus more activity helps reduce cholesterol, blood pressure and belly fat also leading to more insulin sensitivity.  
For more information on diabetes management, weight loss and nutrition, call 561-659-6336 ext 8012 to schedule an appointment with a certified diabetes care education specialists or registered dietitian today. Please enjoy our May 2023 Living Well with Diabetes Newsletter! 
Managing Diabetes While Celebrating Your Culture! 
By: Morolake Amole, M.D. 
Culture is an important part of our daily lives. It often influences many of our beliefs, habits and of course our food choices. It connects us with our families and communities due to shared history and heritage. However, many people often feel that the dietary recommendations for diabetes are in direct conflict with cultural traditions and lifestyle.  
I am often asked by patients: will I be able to enjoy meals with my family since I have diabetes? My spouse likes traditional meals, can I still eat with them? How can I continue to engage with my community when I am eating differently?  
The short answer is that you can continue to enjoy and share in your culture while also managing your diabetes. It will require you to be intentional and to be mindful of what you are eating. Try adjusting a traditional recipe to be more diabetes friendly (portioning carbohydrates, avoiding added salt and sugar, optimizing use of non-starchy vegetables).  
It is also important to let your diabetes care providers know about special dietary requirements during your visits. Also feel free to ask for suggestions about how to manage your diabetes while continuing to partake in your families' traditions. 
There are many great resources for traditional recipes. I have included some of my favorites below. Happy eating!  
Cauliflower fried rice 
https://www.diabetesfoodhub.org/recipes/cauliflower-fried-rice.html?home-category_id=1 
Broccoli and Shrimp Stir-Fry 
https://www.diabetesfoodhub.org/recipes/easy-broccoli-and-shrimp-stir-fry.html?home-category_id=29 
Shakshuka 
https://www.diabetesfoodhub.org/recipes/north-african-shakshuka.html?home-category_id=6 
Flan de canela 
https://www.diabetesfoodhub.org/recipes/flan-de-canela.html?home-category_id=24 
Vaca Frita 
https://www.diabetesfoodhub.org/recipes/vaca-frita.html?home-category_id=24 
Cauliflower Jollof Rice 
https://lowcarbafrica.com/nigerian-cauliflower-jollof-rice/ 
Announcing Brand New Insulin Pump Class Sessions!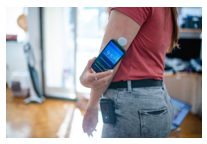 ​ 

Advanced Pump Class  
Temple Israel 1901 N. Flagler Drive 
 West Palm Beach, FL 33401 
Tuesday July 11th 10am-12pm 
Join our Healthy Meal Planning  
& Weight Loss Class Sessions!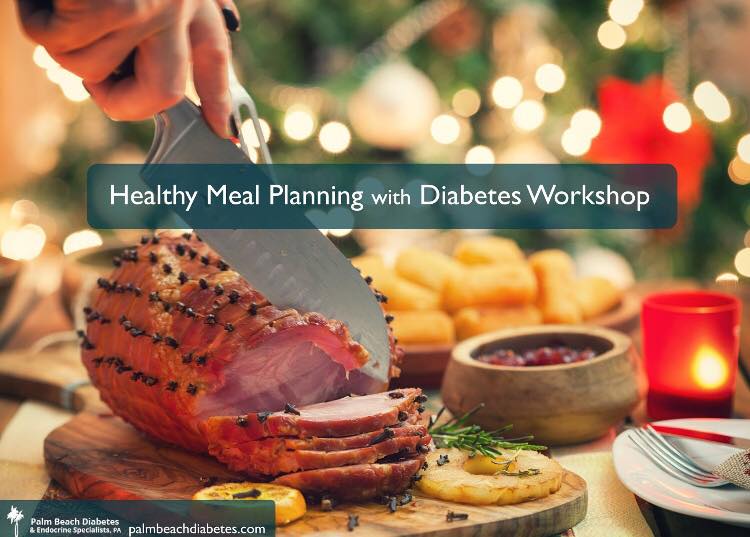 ​
Join our classes to stay motivated & healthy!  
West Palm Beach Location: 
Temple Israel 1901 N. Flagler Drive 
 West Palm Beach, FL 33401 
Tuesday, June 13th 10am-12pm 
Wellington Location: 
1041 State Rd 7, Suite 1 Wellington, FL 33414 
Tuesday, June 27th 5:30pm-7:30pm  
Boynton Beach Location: 
6056 Boynton Beach, Suite 245  
Boynton Beach FL 33437 
Tuesday, June 20th 10am-12pm 
If interested in attending this program please contact our scheduling department at (561) 659-6336 Extension 8001 today! 
At Healthy Living with Diabetes we want to ensure that you are satisfied with all services received.  We also would like your input on educational workshops that you would like us to offer, information you would like to read about in Healthy Living with Diabetes Monthly or feedback on any workshop that you may have attended. You can contact the director of education personally by email jcook@PBDES.COM  or leave a message at (561) 659-6336 ext. 8012. We would love to hear from you!  


​


​​


​


​​​


​


​​


​


​​​​
Check us out on the web!
www.facebook.com/pbdeseducation