Easy Ways to Add More Fruits & Vegetables in Your Diet for Better Blood Sugars!
By: Jessica Hrdlicka MS, RD, LD/N, CDCES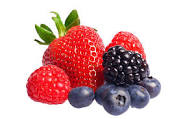 Getting 5-9 servings of fruit and vegetables may be a struggle in today's world of takeout, on-the-go fast food options, or lack of time to cook. But the good news is that fruits and veggies are easy to add into everyday meals and do not take a lot of time and preparation to cook!

​
​First focus on easy to add options such as baby carrots, cherry tomatoes, whole fruits such as apple, peach or berries that do not need a lot of preparation. Also get help from the grocery store using bagged salad mixes, frozen vegetables medleys or frozen fruit for smoothies.
Here are a few tips to easily increase your Fruits & Veggies today:
Clean and prep fruits and veggies when you get home from the grocery store. Cleaned, chopped and prepped items are easy to add into stir fry, use for snacks or add into salads during the week.
Change it up! Look up new recipes or new spices to add to vegetables to turn up the flavor. Mrs. Dash has a whole line of low sodium seasonings and changing the way you cook vegetables can be more appealing. Steaming, roasting, grilling or using vegetables in soups are all different ways you can add veggies during the week.
Instead of having chips, pretzels or cookies for snacks try choosing celery with peanut butter, carrots with garlic hummus, cucumbers with ranch yogurt dip or fresh strawberries with whipped cream.
Try swapping regular white rice for cauliflower rice or instead of regular pasta try fun varieties like zucchini noodles or spaghetti squash.
Add more fruit and vegetables into dishes you already enjoy. Adding cauliflower into mashed potatoes or adding broccoli into mac and cheese can boost flavor and nutrient content.
For more information on diabetes management, weight loss and nutrition, call 561-659-6336 ext 8012 to schedule an appointment with a certified diabetes care education specialists or registered dietitian today. Please enjoy our July 2023 Living Well with Diabetes Newsletter!
Diabetic Neuropathy
By: Dania Maginat ARNP
If you have diabetes or a family member with diabetes, you've probably heard of the term diabetic neuropathy. Let's look into what is diabetic neuropathy, what causes it and what can be done to avoid or delay the progress of it? Neuropathy is a diabetes complication that causes nerve damage throughout your body. Diabetes is known to have several effects on the body especially when control is suboptimal. It is the reason why keeping your blood sugar levels on target is so important to your healthcare providers.
High blood sugar damages your nerves, and these nerves may stop sending messages to different parts of your body. About half of all people with diabetes have some form of nerve damage. It is more common in those who have had diabetes for many years. The most common type of nerve damage for people with diabetes is peripheral nerve damage. It affects the hands, feet, legs, and arms. It generally starts in the feet, usually in both feet at once. Most patients who suffer from peripheral nerve damage complain of "pins and needles" or tingling in the feet" or they complain of pain or increased sensitivity in their feet, especially at night. Symptoms of nerve damage usually develop slowly, so it's important to notice your symptoms early so you can take action to prevent it from getting more serious.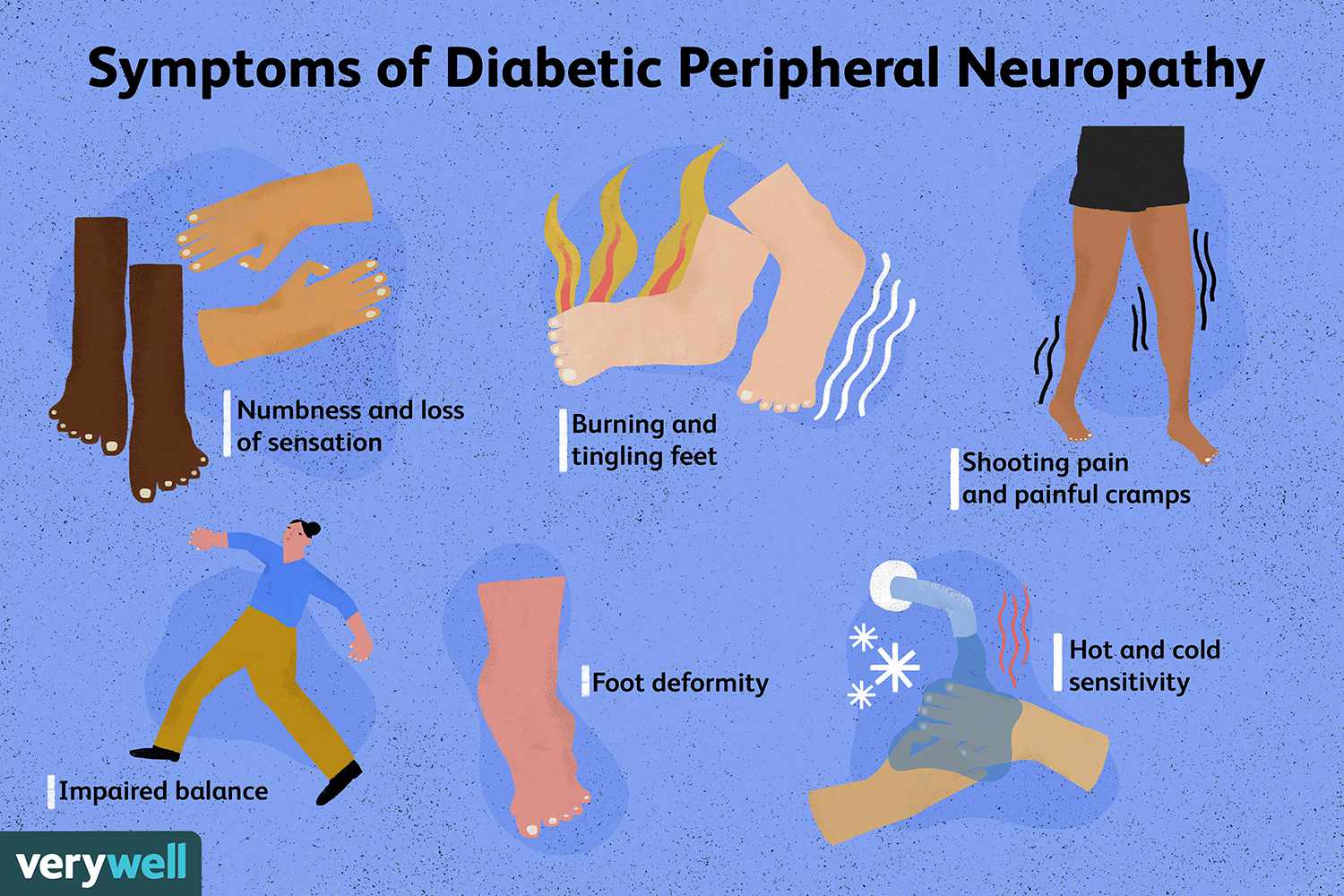 Neuropathy is not inevitable! You can prevent diabetic neuropathy or slow its progress by keeping your blood sugar as close to your target range as possible and maintaining a healthy lifestyle. Therefore, managing your blood sugar is an essential part of your diabetes care plan. Checking your blood sugar levels will tell you whether your diabetes care plan is working or whether changes are needed. Always report symptoms of diabetic neuropathy to your healthcare providers. Early treatment can help prevent more problems later on.
Insulin Basics
By: Ines Cobo RN, CDCES
There are different types of insulin depending on fast they work, when they peak and how long they last. Insulin is available in different strengths, U100, U200, U300 and U500; the most common used is U100.
Insulin Characteristics:
Onset: the length of time before insulin reaches the bloodstream and begins lowering blood glucose.
Peak: is the time during which insulin is at maximum strength in terms of lowering blood glucose.
Duration: is how long insulin continues to lower blood glucose.
Types of Insulin:
Rapid Acting Insulins: Fiasp and Novolog (Insulin Aspart), Apidra(Insulin Glulisine), Admelog, Humalog and Lyumjev (Insulin Lispro). These insulins begin to work about 15 minutes after injection, peak in about 1 to 2 hours after injection, and last between 2 to 4 hours. Inject 10-15 minutes before meals.
Regular or Short Acting Insulins: Humulin R U100 and U500, Novolin R, Velosulin R (Human Regular). These insulins usually reach bloodstream within 30 minutes after injection, peak from 2 to 3 hours after injection, and last 3 to 6 hours. Inject 30 minutes before meals.
Intermediate Acting: Humulin N, Novolin N, ReliOn (NPH). These reach the bloodstream about 2 to 4 hours after injection, peak 4 to 12 hours later, and are effective for about 12 to 18 hours.
Long Acting: Tresiba (Debludec), Levemir (Detemir), Basaglar and Lantus(Glargine). These reach the bloodstream several hours after injection and lower glucose levels up to 24 hours.
Ultra Long acting: Toujeo (Glargine U-300), reaches the bloodstream in 6 hours, does not peak, and lasts about 36 hours or longer.
Inhaled Insulin: Afrezza, begins to work within 12 to 15 minutes, peaks by 30 minutes, and is effective up to 180 minutes. Inhale immediately before meals.
Storing Insulin
Current opened pens and vials can be stored at room temperature for up to 28 days. Store unopened insulin in the refrigerator at a temperature between 36°F to 46°F.
Do not freeze insulin (sometimes insulin can freeze at the back of the refrigerator). Do not use insulin that has been frozen.
You can store insulin until the expiration date on the label.
Do not store your insulin near extreme heat or extreme cold.
Never store insulin in direct sunlight or in the glove compartment of a car.
Check the expiration date before using, and don't use any insulin beyond its expiration date.
Examine the bottle closely to make sure the insulin looks normal before you use the insulin.
Injecting Insulin
Rotate injection sites regularly and do not use the same site repeatedly.
Insulin is administered subcutaneously (under the skin) and can be injected in sites with fat. The abdomen is the best place for injections, but you can also use the upper and outer thigh, upper and outer arm or the buttocks.
Announcing Brand New Insulin Pump Class Sessions !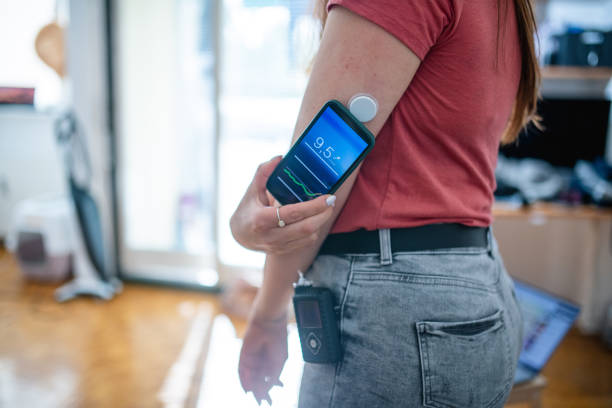 Continuous Glucose Monitoring (CGM) Class
(Dexcom, Freestyle Libre, Medtronic Guardian)
Temple Israel 1901 N. Flagler Drive
West Palm Beach, FL 33401
Tuesday September 19th 10am-12pm
Advanced Pump Class
Temple Israel 1901 N. Flagler Drive
West Palm Beach, FL 33401
Tuesday October 10th 10am-12pm
Join our Healthy Meal Planning
& Weight Loss Class Sessions!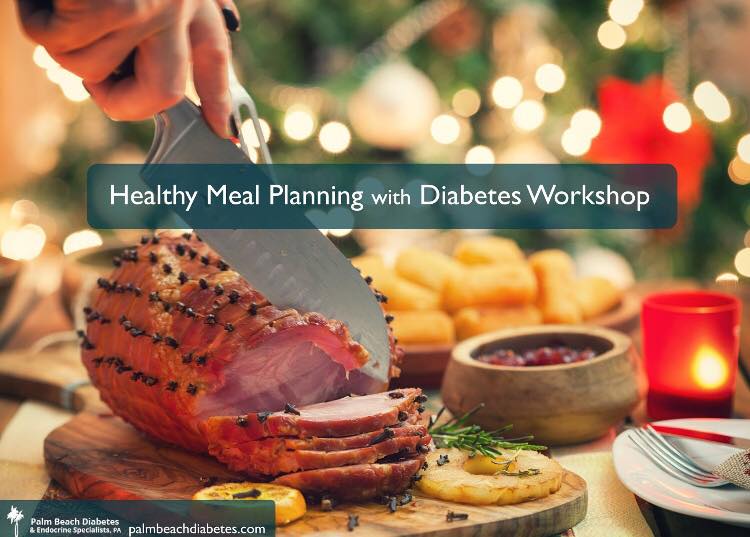 Join our classes to stay motivated & healthy!
West Palm Beach Location
Temple Israel 1901 N. Flagler Drive
West Palm Beach, FL 33401
Tuesday September 12th 10am-12pm
Wellington Location:
1041 State Rd 7, Suite 1 Wellington, FL 33414
Tuesday August 22nd 5:30pm-7:30pm
Boynton Beach Location:
6056 Boynton Beach, Suite 245
Boynton Beach FL 33437
Tuesday August 15th 10am-12pm
If interested attending this program please contact our scheduling department at (561) 659-6336 Extension 8001 today!
At Healthy Living with Diabetes we want to ensure that you are satisfied with all services received. We also would like your input on educational workshops that you would like us to offer, information you would like to read about in Healthy Living with Diabetes Monthly or feedback on any workshop that you may have attended. You can contact the director of education personally by email jcook@PBDES.COM or leave a message at (561) 659-6336 ext. 8012. We would love to hear from you!
Check us out on the web!

www.palmbeachdiabetes.com
www.facebook.com/pbdeseducation
www.twitter.com/WpbDiabetes