Turn Your New Years Resolutions into Habits!
By: Jessica Hrdlicka MS, RD, LD/N, CDCES
It's a New Year and let's be honest most of us have already given up on our New Years resolutions. But this doesn't have to be the year you out your health goals on the back burner. First start with S.M.A.R.T Goals.
Specific, Measurable, Achievable, Relevant, Time-Based
Here are a few tips to make those resolutions stick year round:
Make a food plan. Fail to plan can mean planning to fail, so make sure you have an ideas of easy meals and snacks for your week. Pack healthy snacks such as nuts, cheese, veggies, fruit, protein bars or Greek yogurt to stay on track when at work or when running errands. Try planning dinners throughout the week, so you don't have to rely on take out. Add easy items to your week such as frozen vegetables, rotisserie chicken, bagged salads and high fiber wraps for easy, quick meals.
Plan your activities! Do you like to be active in the morning, afternoon or evenings? What do you like to do for activity, walking, bike riding, swimming? Making an actual plan on activity can help you more successful and specific. Do not forget to take breaks, drink water, pack healthy snacks and always have low blood glucose treatments available such as juice, glucose tablets or raisins!
Figure out what works for your current routine. Setting realistic expectations for your time and schedule is very important to creating new habits. If you set a goal to exercise 7 days per week after work, but 2 nights per week you work late and 2 nights per week you need to take your son to soccer practice, then maybe starting with a goal of 3x per week is more realistic. Make a plan that works for your routine and you will be more likely to follow through.
Plan time for fun! Making times for hobbies and fun activities help reduce stress and bring joy to your new routine. Life is not all about working hard and having activities you enjoy outside of your responsibilities can add fun into your days.
For more information on diabetes management, weight loss and nutrition, call 561-659-6336 ext 8012 to schedule an appointment with a certified diabetes care education specialists or registered dietitian today. Please enjoy our January 2023 Living Well with Diabetes Newsletter!
What's New in the Treatment of Type 2 Diabetes?
By: Marcela Perez-Bustamante, M.D.
In the United States, more than 30 million people have type 2 diabetes. And despite all the treatments available, a lot of them may not achieve good control.
Mounjaro (Tirzepatide) is a new injectable medication that was approved by the FDA in May, 2022 to improve glucose control in adults with type 2 diabetes. It is administered by injection under the skin once weekly, with the dose adjusted as tolerated to meet blood sugar goals.
This medication activates Glucagon-like-peptide-1 (GLP1) receptors and Glucose-dependent insulinotropic polypeptide (GIP) receptors which are involved in blood glucose control. It's main effects are decreases food intake, delays gastric emptying, reduces glucagon levels, increases insulin sensitivity and enhances insulin secretion.
Several studies have been done either as a monotherapy in patients inadequately treated with diet and exercise, as well as in combination with other agent. Results showed that Mounjaro was effective at improving blood sugar and was more effective than the other diabetes therapies with which it was compared in clinical studies. It also showed a significant effect on weight loss and was superior to other therapies.
Mounjaro can cause nausea, vomiting, diarrhea, decreased appetite, constipation, upper and abdominal pain.
Mounjaro should not be used in patients with a personal or family history of medullary thyroid cancer or in patients with Multiple Endocrine Neoplasia syndrome type 2. And it is not indicated in patients with type 1 diabetes.
If you have any questions regarding this medication please contact your doctor or contact Palm Beach Diabetes and Endocrine Specialists at 561-659-6336.
Good Insulin Pump Behaviors
By: Ines Cobo RN, CDCES
Optimizing glucose control with Diabetes Mellitus is known to reduce microvascular and macrovascular complications. Using a continuous subcutaneous insulin infusion device, also refer as to insulin pump therapy helps to accomplish glucose goals. However, using an insulin pump alone is not sufficient to achieve desired glucose goals. Successful diabetes self -management requires behavioral changes to achieve glucose targets.
Practice good pump behaviors as follows:
Count carbohydrates by looking at nutrition label and phone apps such as my Fitness Pal, Calorie King or Carb manager. Do not guess carbs, count carbs. Inexpensive food scales are also available online that make accurate measuring much easier.
Use the Bolus calculator with meals and snacks
Enter blood sugar in bolus calculator with every bolus. Your pump is built on an algorithm based on current blood sugars, so every time you bolus, add your BG!
Deduct fiber from total carbohydrates if fiber is 5 grams or higher
Do not override your bolus calculator
Wait 2 hours after meals to take a correction for a high blood sugar. Remember insulin peaks 60-90minutes after injection, so make sure you gave you injection enough time to work before giving a correction.
If using Novolog or Humalog take bolus 10 to 15 minutes before meals. This is called a Pre-bolus.
Follow 15:15 rule to treat hypoglycemia, don't treat a low blood sugar with more than 15 grams of fast acting sugar.
No manual boluses
Change infusion and cartridge every 2 to 3 days
Rotate infusion sites
Follow high blood sugar protocol: 2 high consecutive blood sugars 250 or above change infusion site and insulin reservoir.
Have a back up plan ready in case pump fails while at home or when traveling. In case you don't have a back up plan you can meet with one of the diabetes educators at PBDES.
Calibrate Continuous Glucose Monitor as needed if using one
Monitor blood sugars if not using a continuous glucose monitor at least 4 times daily, before meals and bedtime.
Make sure to have glucagon in case of emergencies.
Meet with your Diabetes Educator every 3-4 months to continue good habits, update your settings and answer questions.
Announcing Brand New Insulin Pump & CGM Class Sessions this year!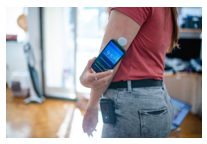 ​


​​
CGM Pump Class (Dexcom G6, Freestyle Libre)
Temple Israel 1901 N. Flagler Drive
West Palm Beach, FL 33401
Tuesday February 21st 10am-12pm
Advanced Pump Class
Temple Israel 1901 N. Flagler Drive
West Palm Beach, FL 33401
Tuesday April 11th 10am-12pm
Join our Healthy Meal Planning
& Weight Loss Class Sessions!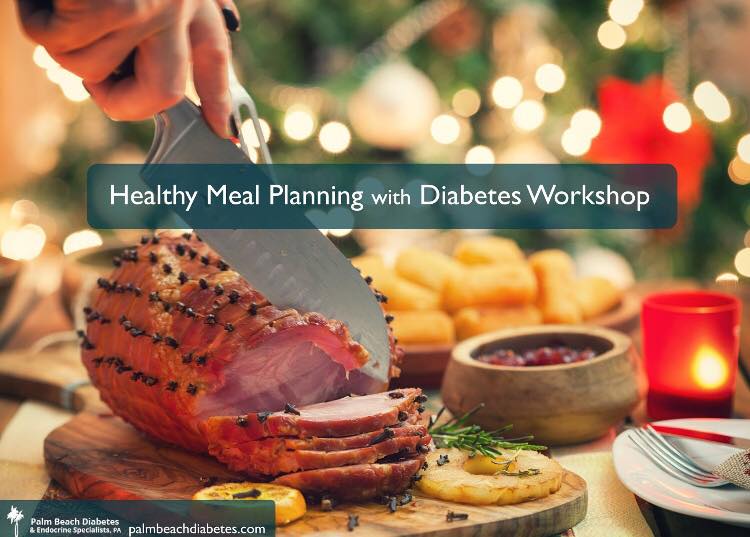 ​


​​


​


​​​
Join our classes to stay motivated,
& healthy!
West Palm Beach Location
Temple Israel 1901 N. Flagler Drive
West Palm Beach, FL 33401
Tuesday February 14th 10am-12pm
Wellington Location:
1041 State Rd 7, Suite 1 Wellington, FL 33414
Tuesday February 21st 5:30pm-7:30pm
Boynton Beach Location:
6056 Boynton Beach, Suite 245
Boynton Beach FL 33437
Tuesday February 21st 10am-12pm
If interested attending this program please contact our scheduling department at (561) 659-6336 Extension 8001 today!
At Healthy Living with Diabetes we want to ensure that you are satisfied with all services received. We also would like your input on educational workshops that you would like us to offer, information you would like to read about in Healthy Living with Diabetes Monthly or feedback on any workshop that you may have attended. You can contact the director of education personally by email jcook@PBDES.COM or leave a message at (561) 659-6336 ext. 8012. We would love to hear from you!


​


​​


​


​​​
Check us out on the web!
www.palmbeachdiabetes.com
www.facebook.com/pbdeseducation
www.twitter.com/WpbDiabetes