Balance your Meals and Have Better Blood Sugar with the PFF Method!
By: Jessica Cook MS, RD, LD/N, CDCES
There is a new method in town to help you balance blood sugars, limit snacking, decrease cravings, help with weight loss and improve your mood… its called the PFF Method or simply the Protein, Fiber, Fat Method. This is a method used by our registered dietitians and certified diabetes educators to help make sure our patients reach their blood sugar as well as weight loss goals.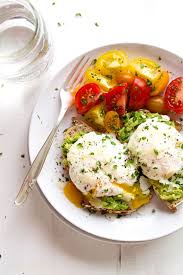 How the method works is by adding more components to your meals versus more restrictions allowing for more food, fun & flexibility with meals. By adding a protein, fiber and fat source to each meal it helps to delay blood glucose spikes, increases satiety, decrease cravings and snacking plus can aid in reducing insulin resistance.
How the PFF Method works:
Add a source of lean protein to each meal. Lean protein sources include eggs, fish, chicken, turkey, beans, tofu, lentils, Greek yogurt, pork loin or chops or low fat Cottage cheese. Protein helps maintain lean muscle mass, balances hormones and is the most satiating macronutrient. Some easy ways to add protein into your meals can look like adding boiled or scrambled eggs to your breakfast, adding tuna fish or grilled chicken to your salad at lunch, having turkey burgers for dinner and having Greek yogurt as an afternoon snack.
Add some fiber to your plate! Fiber helps increase satiety, lowers cholesterol, aids in weight loss and healthy digestion. Fiber can also help prevent against colon cancer and it is recommended men and women consume an average of 25-38g of fiber per day. Easy ways to add fiber into your meals can be increasing your salad, vegetable soup or roasted veggie intake, have nuts or seeds with your oatmeal or yogurt parfait, add beans or lentils to soups or stews and when consuming grains try to look for varieties that have 5g or more of dietary fiber such as quinoa, faro, barley or buckwheat.
Eat some healthy fats! Unlike the nutrition recommendations provided in the 90's we now know healthy fats can be a great way to add pleasure to our meals, increase satiety, slow down glucose spikes and is necessary for brain as well as hormone health. Looking for fats that are unsaturated are best for heart health such as olives, olive oil, avocados, nuts, seeds, almond or natural peanut butter and 2% Greek yogurt. Try adding some mashed avocado or almond butter to your morning toast, sprinkle sunflower or pumpkin seeds in your salads or add olive oil when roasting veggies to get a boost of healthy fats for your heart.
Don't forget to stay hydrated! Studies have shown consuming 16oz of water prior to eating helps people to eat less, feel full and lose weight as well. Limit diet drinks, sparkling beverages, cow's milk and avoid sweetened beverages for kidney health as well as better blood sugars.
Want more healthy meal ideas? Come join our Healthy Meal Planning for Diabetes Classes and learn how to balance meals, buy better groceries, healthy snack options, weight loss strategies and so much more!
To learn more about our ADA recognized Diabetes Education Program, diet & health call 561-659-6336 ext 8012 to schedule an appointment with a certified diabetes educator or registered dietitian today. Please enjoy our September 2021 Living Well with Diabetes Newsletter!
Diabetes and Dehydration: What You Need to Know!
By: Leslie Cotto M.D.
For all of our patient's that are living with diabetes, they know how important is to keep those glucose levels within a good control to avoid all the complications that can be associated with high glucose (blindness, cardiovascular disease, kidney failure). Taking the medications as prescribed, following a healthy diet and exercise are all important to lower your glucose levels, but also staying hydrated is very important.
People with uncontrolled diabetes have an increased risk of dehydration as high glucose levels lead to decreased hydration in the body. This happens because your kidneys will produce more and more urine in order to flush out all that glucose in excess. All that water that will remove through the urine is coming from the water we are drinking and from storages within the body: saliva, tears and stored water in the cells of our body.
Symptoms of dehydration:
Most commons are:

Thirst, headaches, dry mouth and dry eyes, dizziness, tiredness, dark yellow colored urine.

If you develop severe dehydration, you might experience: low blood pressure, sunken eyes, a weak pulse/ or rapid heartbeat, feeling confused, lethargy.
Is very important to keep in mind that, sometimes, symptoms of dehydration are not apparent until the point of severe dehydration.
Causes and contributory factors of dehydration:
Insufficient fluid intake
Hot weather
Strenuous exercise
Illnesses: diarrheas, vomiting
High blood glucose levels
Diabetes insipidus (DI)-is a completely different condition from diabetes mellitus- in this particular condition the body is unable to properly regulate the amount of water in the body because of a problem either from the pituitary gland (located in our brain) or a problem with the kidneys.
Dehydration and diabetic ketoacidosis:
In patients with diabetes, dehydration may be a symptom of very high blood glucose levels.
Diabetic ketoacidosis (DKA) is a complication of prolonged high glucose levels, and mostly occurs in insulin-dependent diabetics.
In this disease, the body can not absorb the glucose for energy, so your body will start to burn fat cells to obtain the energy he needs. While this process is happening, there are a substance called ketones, that start to built in your blood, and to many of them are very dangerous and could lead to complications- one of them called diabetic coma- which could be very catastrophic is not treated immediately.
In patients that are not insulin dependent, dehydration and high glucose can cause a very dangerous condition called: hyperosmolar hyperglycemic nonketotic syndrome.
So then, how much water you should drink with diabetes?
Drinking water will not only avoid dehydration, but will also help your body getting rid of excess of glucose.
Water is ideal because does not have additional sugars. Patient with diabetes should drink: Women- about 1.6 liters (L) or 6.5 cups per day; Men- 2 L or 8.5 cups per day. Although water is great in general- other effective fluids are: caffeine-free herbal teas, skim milk, sugar-free coffee and sugar-free sparkling water.
Definitely, beverages you should avoid because of the high amount of sugar on it are: energy drinks, fruit juices, and sodas.
If you have signs of mild dehydration- drinking more water/fluids and managing your diabetes should be enough. But if you have symptoms of severe dehydration or you can not control your blood glucose levels, then you need to call and see your doctor for additional assistance.
Join our Healthy Meal Planning
& Weight Loss Class Sessions!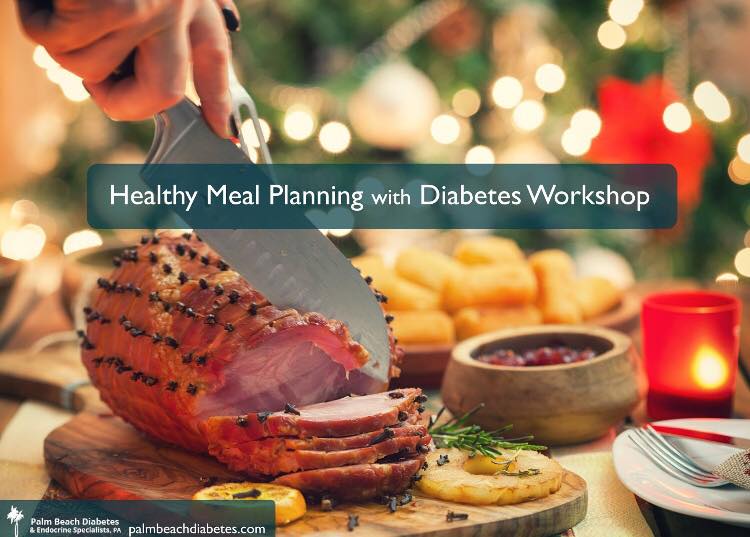 Join our classes to stay motivated,
& stay healthy!
West Palm Beach Location
Temple Israel 1901 N. Flagler Drive
West Palm Beach, FL 3340:
Tuesday October 12th 10am-12pm
Jupiter Location:
550 Heritage Drive, suite 150 Jupiter FL, 22458
Wednesday October 13th 5:30pm-7:30pm
Boynton Beach Location:
6056 Boynton Beach, Suite 245
Boynton Beach FL 33437
Thursday October 7th 10am-12pm
If interested attending this program please contact our scheduling department at (561) 659-6336 Extension 8001 today!
At Healthy Living with Diabetes we want to ensure that you are satisfied with all services received. We also would like your input on educational workshops that you would like us to offer, information you would like to read about in Healthy Living with Diabetes Monthly or feedback on any workshop that you may have attended. You can contact the director of education personally by email jcook@PBDES.COM or leave a message at (561) 659-6336 ext. 8012. We would love to hear from you!
Check us out on the web!
www.palmbeachdiabetes.com
www.facebook.com/pbdeseducation
www.twitter.com/WpbDiabetes