Ready to go Back to Diabetes School?
By: Jessica Hrdlicka MS, RD, LD/N, CDCES
As Summer comes to an end and kids are headed back to school you may be wondering when was the last time I was in a classroom? With so much new information, technology, nutrition science, weight loss and medications available to people with diabetes when was the last time you brushed up on your diabetes knowledge?
Most insurance plans cover meeting with a registered dietitian twice per year as well as a diabetes educator twice per year. Many insurance plans also cover classes for people with diabetes. Here at Palm Beach Diabetes and Endocrine Specialists we offer Healthy Meal Planning classes, Pre-diabetes workshops, Insulin Pump Seminars, Continuous glucose Monitoring classes as well as Grocery Tours.
If it has been a while since you have learned about new products, healthy foods or medications for diabetes consider registering for an individual or class session today! Our education team is certified as an American Diabetes Association Education Recognition Program and we are here to support you while you manage your diabetes.
For more information on diabetes management, weight loss and nutrition, call 561-659-6336 ext 8012 to schedule an appointment with a certified diabetes care education specialist, registered dietitian or class today. Please enjoy our August 2023 Living Well with Diabetes Newsletter!
The Dog Days of Summer have Been Too Hot Even for the Dogs!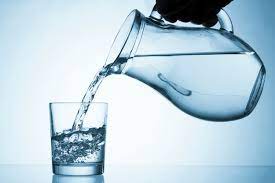 By: Julia Lindower, ARNP
We love Summer and yes in Florida it is hot in the summer. But this year it has been especially hot with the high heat index. Great for your tan, but not so good for your diabetes. It is easy to get dehydrated. But remember you don't just need water.
Sometimes you need electrolytes also. When we sweat it is not just fluid that we are losing. We also lose salt, chloride and sometimes potassium. When you taste your skin, it can be salty. That is sodium. Low sodium can cause confusion, trouble walking straight and blurry vision in an extreme form. Plus, between the two your glucose levels can get high enough that you release ketones in your urine.
To prevent this, add an electrolyte solution once daily when you are going to be outside for a prolonged period. This can get Gatorade G2 or Power aid zero sugar, IV hydration, Propel or Vitamin water. You can dilute it ½ strength with water to help keep both your fluid and electrolytes in balance. The farmer's Almanac is predicting a frosty winter and that will be here before we know it. Until then, keep hydrated.
New Medtronic MiniMed™ 780g Pump System
By: Monika Lambertson MS, RD, LD/N, CDCES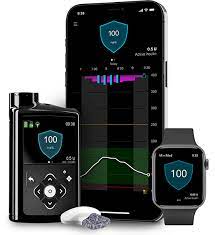 The new MiniMed™ 780g pump with Guardian™ 4 sensor was approved by the FDA in April and was released earlier this summer. This Advanced Hybrid Closed Loop system with SmartGuard™ technolgy with real-time sensor feedback combines automated basal rates and correction boluses to help increase time spent in target range (70- 180mg/dl) and reduce the occurrence of highs and lows. The pump is designed with a new feature called Meal Detection™ technology which uses current and past sensor glucose trends to detect a missed meal bolus. For many patients, inaccurate carb counting and forgetting to bolus before meals and snacks can be a huge frustration and negatively impact blood sugar control. Although entering carbs before meals is still required, with Meal Detection™ technology the pump will automatically deliver correction doses up to every 5 minutes to help counteract rising sensor glucose values, providing some forgiveness for inexact carb counts or the occasional missed bolus. Auto corrections were not available on previous Medtronic pump models.
Other features of the 780g pump include:
*No fingerstick calibrations required with Guardian™ 4 sensor - Previous models required two to three fingerstick calibrations a day to keep the sensor functioning. Only one fingerstick is required to enter SmartGuard™ Automode, and all confirmed blood glucose values are used to automatically calibrate the sensor.
*Personalized glucose targets - Choose from 100, 110, or 120mg/dl (the only pump with glucose targets as low as 100 mg/dL) allowing for tighter control. The 770g model has a set target of 120mg/dl.
*Reduced Automode exits - Now with expanded times to address alerts before exited from SmartGuard™ Automode. An alert will appear if you need to enter a blood glucose value to stay in SmartGuard™ along with the time frame by which it needs to be completed before being exited to Manual Mode.
With any pump, even the advanced 780g pump system, it is important to practice good pump behaviors and pump safety:
* Count and enter carbs before meals
* Dose insulin 10-15 min before meals
* Respond promptly to pump alerts or alarms
* Carry fast-acting carbs at all times to treat low blood sugar
* Always keep a blood sugar meter handy in case sensor glucose value not available or if sensor glucose value does not match feelings or symptoms
* Address high blood sugar above 250 promptly. If blood sugar does not respond to a correction bolus within 1-2 hours, do not delay! Change out infusion set and reservoir right away and if needed, consider a manual injection of rapid acting insulin. High blood sugar can lead to DKA, a serious and potentially life-threatening condition.
* Change infusion set and reservoir as directed by your healthcare provider and rotate infusion sites to reduce risk of scar tissue which can result in decreased or variable insulin absorption
* Keep a pump back up plan in place at all times in case of pump failure
* Keep extra pump, sensor, and blood sugar meter supplies at work and when traveling
* For urgent pump or sensor concerns, always contact the 24hr Medtronic technical support line 800-646-4633.
If you interested in the new 780g pump or are current Medtronic pump user and would like to upgrade to the 780g model, contact Medtronic to learn more about your eligibility or speak with your physician or diabetes educator. Whether you are a current pump user or considering a pump and would like more education, please call our office to schedule an appointment with one of our Certified Diabetes Care and Education Specialist at 561-569-6336 x 8012.
Announcing Brand New Insulin Pump Class Sessions !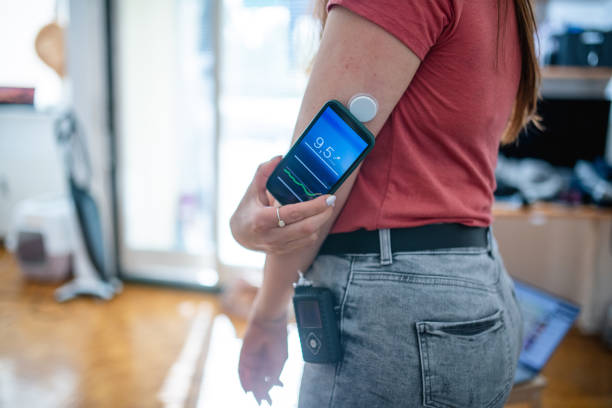 Continuous Glucose Monitoring (CGM) Class
(Dexcom, Freestyle Libre, Medtronic Guardian)
Temple Israel 1901 N. Flagler Drive
West Palm Beach, FL 33401
Tuesday September 19th 10am-12pm
Advanced Pump Class
Temple Israel 1901 N. Flagler Drive
West Palm Beach, FL 33401
Tuesday October 10th 10am-12pm
Join our Healthy Meal Planning
& Weight Loss Class Sessions!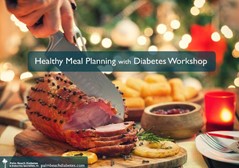 Join our classes to stay motivated & healthy!
West Palm Beach Location
Temple Israel 1901 N. Flagler Drive
West Palm Beach, FL 33401
Tuesday September 12th 10am-12pm
Wellington Location:
1041 State Rd 7, Suite 1 Wellington, FL 33414
Tuesday September 26th 5:30pm-7:30pm
Boynton Beach Location:
6056 Boynton Beach, Suite 245
Boynton Beach FL 33437
Tuesday September 19th 10am-12pm
If interested in attending this program please contact our scheduling department at (561) 659-6336 Extension 8001 today!
At Healthy Living with Diabetes we want to ensure that you are satisfied with all services received. We also would like your input on educational workshops that you would like us to offer, information you would like to read about in Healthy Living with Diabetes Monthly or feedback on any workshop that you may have attended. You can contact the director of education personally by email jcook@PBDES.COM or leave a message at (561) 659-6336 ext. 8012. We would love to hear from you!

Check us out on the web!